EZZY Disposable Vape Pens 1.3ml 280mah Battery
EZZY Disposable Vape Pen
EZZY Disposable Pod Device 1.3ml Capacity Vape Pen Packaging Custom Made provided.
Double check before shipping. Best quality and service provided.
If you have any question, plz feel free to contact me.
Features
Contact me for more details
Capacity: 1.3ml
Battery: 280mah
Notes
10 pieces in a display box. Price is for 1 piece.
Please noted that we usually shipped out RANDOM mix color for faster shipping. If you want specific color, please leave remark when place order or contact me in advance.
OEM Highly Welcome!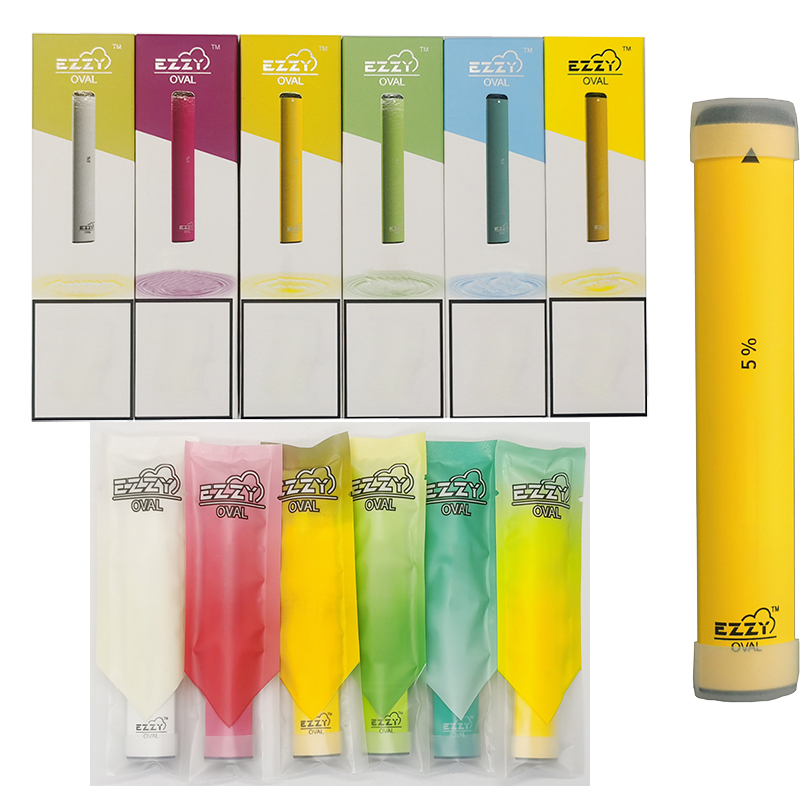 We are a professional Electronic Cigarettes manufacturer.
We specialize in Disposable Vape Pens, Vape Cartridges, Vape Batteries, Other E-Cigs Accessories, and Package Customized many years, dedicated to quality and value.
Our products are very reliable and dependable. We have a professional team, skillful workers, and quality control team to check twice before shipment to ensure quality. Lots of stocks in warehouse, so we can ship your order out fast! We also provide customized services, if you need please contact us.
If you are interested in our products, please contact us without hesitate and we will do our best to order them for you right away.
Tags: disposable vape pens 1.2ml, 1.4ml puff glow disposable vape pens, 4ml disposable vape pens
If you want to know more products, we have: colorful led glow tray 3.7v, runtz colorful led glow tray, ceramic tip 510 vape cartridges
Bysolid alexTuesday, 22 September 2020
they shipped it very quickly and arrived in a timely manner. These vapes are wonderful and come perfectly packaging. Absolutely fantastic customer service. brilliant reliable delivery times. Quick to respond to any question or concerns that I have. i will be ordering more products in the future.

Your cart is currently empty.