TKO Vape Cartridges 0.8ml Ceramic Coil 2mm Hole Vaporizers
TKO Vape Cartridges
Vape Cartridges 0.8ml Ceramic Coil 2mm Oil Hole Vaporizers Cartridges Packaging
Double check before shipping. Best quality and service provided.
If you have any question, plz feel free to contact me.
Features
Tank Capacity: 0.8ml
Coil Material: Ceramic Coil
Resistance: 1.2~1.4ohm
Color: Black
Intake holes: 2.0 mm*4
Drip tip: Flat +screw+Ceramic Tip
Thread: 510 Thread

Package: Separated Foam package + TKO Carts box + boxes package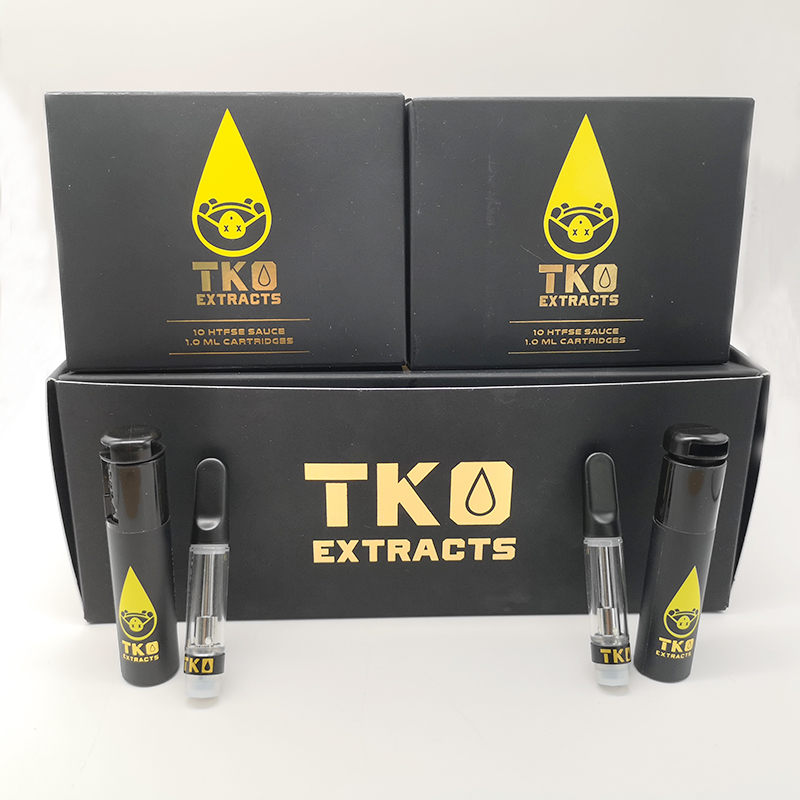 OEM Welcome!
We are a professional Electronic Cigarettes manufacturer.
We specialize in Disposable Vape Pens, Vape Cartridges, Vape Batteries, Other E-Cigs Accessories, and Package Customized many years, dedicated to quality and value.
Our products are very reliable and dependable. We have a professional team, skillful workers, and quality control team to check twice before shipment to ensure quality. Lots of stocks in warehouse, so we can ship your order out fast! We also provide customized services, if you need please contact us.
If you are interested in our products, please contact us without hesitate and we will do our best to order them for you right away.
Tags: cookies vape cartridges 0.8ml, cbd vape cartridges 0.8ml, cbd vape pen cartridges
If you want to know more products, we have: thick oil 510 thread cartridges, thread cartridges empty vaporizers, vape batteries vertex bd package
ByJustinThursday, 24 September 2020
good product, fast shipping to US only took about a week and a half. seller communicated well and I haven't noticed any problems with the devices themselves and good packaging as well.

Your cart is currently empty.