Chuckles Retail Zipper Lock Stand up Pouch Bags Custom Made
Chuckles Retail Bags
Chuckles Retail Zip Lock Stand up Pouch Smell Proof Mylar Bags Custom Made welcome
Double check before shipping. Best quality and service provided.
If you have any question, plz feel free to contact me.
Features
Material: PET, PE
Size: 102mm*106mm
Weight: 5g
3 styles
Random mix style delivery
DHL free shipping and fast delivery
Custom Made Bags Provided, OEM Highly Welcome!
OEM minimum order: 5000pcs
Stand Up Pouch
(1)Made with superior quality food grade plastic.
(2)Foil lined & laminated interior to increase shelf life.
(3)Barrier protection against moisture, odors, and UV light.
(4)Durable resealable zip lock closure.
(5)Lightweight and ships flat for easy storage.
(6)FDA compliant for direct contact with food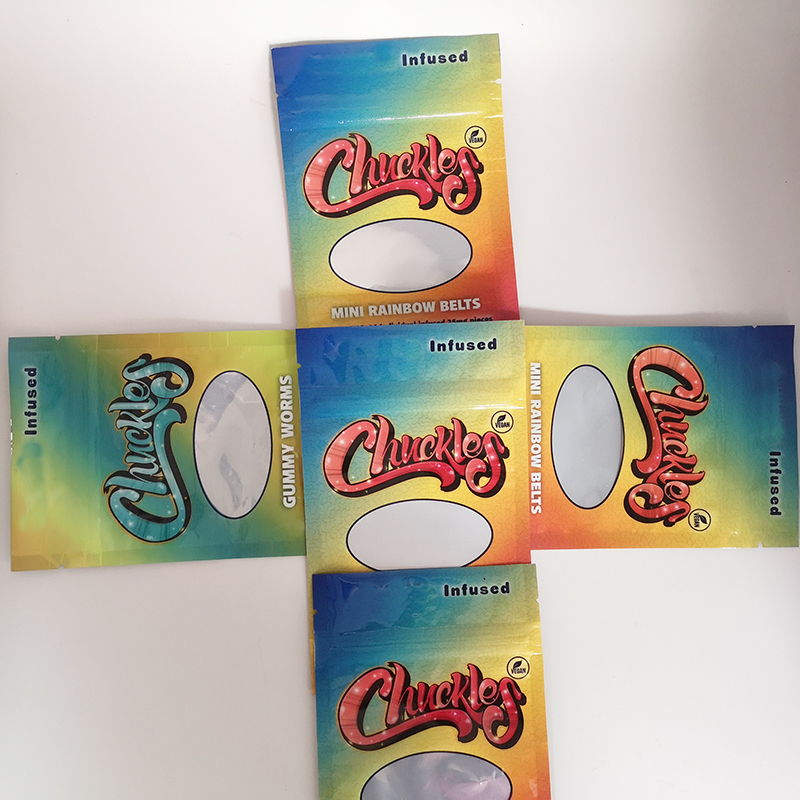 We are a professional Electronic Cigarettes manufacturer.
We specialize in Disposable Vape Pens, Vape Cartridges, Vape Batteries, Other E-Cigs Accessories, and Package Customized many years, dedicated to quality and value.
Our products are very reliable and dependable. We have a professional team, skillful workers, and quality control team to check twice before shipment to ensure quality. Lots of stocks in warehouse, so we can ship your order out fast! We also provide customized services, if you need please contact us.
If you are interested in our products, please contact us without hesitate and we will do our best to order them for you right away.
Tags: pe chuckles retail zipper pouch bags, custom chuckles retail zipper pouch bags, chuckles retail zipper pouch bags
If you want to know more products, we have: edible stand up pouch bags, runtz gummies bags, custom bags mylar zip lock
ByBrownTuesday, 22 September 2020
That what i want! great custom made package, my buyers like it very much. The seller is very professional about how to custom made, I really like it!!! the seller is very patient, good service, response always very quickly. I highly recommend this seller and OEM in China. will order again soon. very satisfied, Thank you!

Your cart is currently empty.